Trinity is currently using Facebook to live-stream our Sunday AM and PM services. Go to our Facebook page at 11:00 am and 6:00 pm to watch. You can also see our Sunday School lessons at 10:00 am which are live-streamed on Facebook!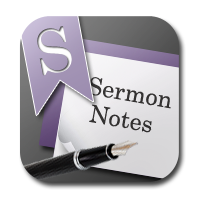 Current Message - Sermon Notes
Listen to the message and take notes with interactive sermon notes
The Study of Hermeneutics: principle one, authorial intent
2/6/2023
God must send a Lamb
12/18/2022
God's faithfulness
12/18/2022
Topic:
God will do what He says
God's Plan for Humanity: He desires a relationship
12/11/2022
Why was Israel expecting a King: were they wrong or just in the wrong timeframe?
12/11/2022
Topic:
Powerpoint for the sermon
The Audacity of Jonah
12/4/2022
Jonah's worst nightmare
11/27/2022
Christian Maturity in Practice
11/27/2022
Can you be thankful
11/20/2022
Scripture:
Jonah 1:17-2:10
Topic:
Thankfulness, Bad character
The Reunion
11/20/2022
Scripture:
Romans 11:25-36
Topic:
God's mercies and His work with Israel
The pursuit of Righteousness
10/17/2022
Scripture:
Romans 9:30-10:4
The Will of God: distinguishing between the perfect and whats permitted
10/16/2022
No Sanctification without Discipleship
10/16/2022
How Do I Know the Bible is True?
10/2/2022
Sanctification starts with Justification
10/2/2022
Topic:
Sanctification series
Paul's heart for his people
10/2/2022
Sanctified to Missions
9/25/2022
Love and Hospitality: expected of believers
9/25/2022
Topic:
Missionary appointed to France
Can you Believe That: a look at faith in Hebrews 11
9/25/2022
Topic:
What is Faith, How to please God
Pursue Wisdom
9/18/2022
Scripture:
Proverbs 3:13-26
No Enemy is Great Enough
9/18/2022
Topic:
Eternal Security, God's Love
The Apostles: Paul
9/18/2022
Matters of the Heart
9/11/2022
Scripture:
Proverbs 3:1-12
Topic:
How to build lasting character
The Apostles: James the lesser, Judas Iscariot, and Thaddaeus
9/11/2022